M.S.,M.A., Practice Manager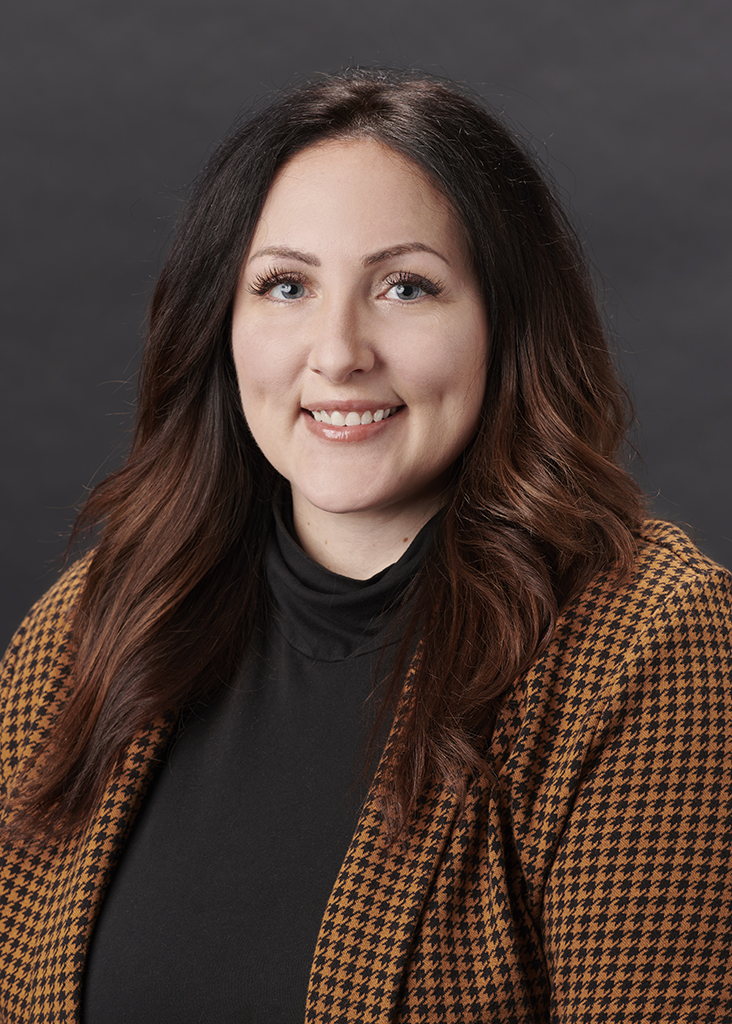 Pre-licensed
Psychotherapist 
Practice Manager
Welcome to the Awareness and Wellness Center (AWC)! Thank you for taking the time to look at my page. I commend you for taking the first step in exploring a therapist in the Pittsburgh area. My approach to counseling is grounded in empathy, compassion, and trust. I want our time together to be a collaborative process built on respect, understanding, non-judgment, and genuineness. There are points in everyone's lives that may become unmanageable due to transitions, conflicts or a realization that may require the assistance of a therapist to help the client navigate forward in their journey. Counseling can be a valuable resource with lifelong tools to resolve past and present issues in people's lives. I extend this invitation to you.
My goal is to create a space for safety and empowerment. I am passionate about providing a collaborative therapeutic journey together. You are the expert of your life and your experiences, and it would be a privilege to go on this journey of growth and exploration with you. I believe learning and growing are constants in life. We can learn and grow from not only obstacles and challenges in life, but also successes and achievements, and therapy is a place to explore and process these parts of us.
I value awareness and self-compassion, and I am drawn to find the deeper meaning of our behaviors and actions. My goal is to support you in living your life from a place of authenticity and self-understanding. I have a holistic perspective and I believe in the interdependence of the body, mind, and spirit.
A person-centered and psychodynamic approach is what I bring to my work with individuals. My style pulls from different theories and practices of counseling. I want to meet you where you are, and I realize that one type of counseling does not fit everyone. You are unique and we will work together to find what works best for you!
Background
I have 16 years' experience working in residential facilities, home and community settings, outpatient clinics, case management, quality assurance, and business development. My experience has been in non-profit and for-profit organizations. I have worked with all age groups and has specialized in helping those with autism and intellectual disabilities.
Adolescent to Young Adults
Reproductive Mental Health. I am passionate about supporting the reproductive and parenting journey in various facets. It can be difficult navigating infertility or a challenging childbirth. Managing postpartum challenges, or working through parenting struggles can be difficult as well. I can provide insight and support on working towards a balance of the emotions and thoughts that comes with such challenges. We will work together to address symptoms and help you feel more like yourself again. I offer a lot of validation and normalization in these sessions. I continue to train in this specialty and am pursuing my Perinatal Mental Health Certification (PMH-C).
Emotional regulation. Regulating our emotions is a part of life from infancy to adulthood. It is so impactful to learn about our process, our reactions, what drives or emotions, and how to regulate. A sense of awareness is gained in exploring this, which can positively influence how we handle ourselves moving forward.
Mood challenges. Stress, worry, and overall mood challenges are ever-evolving in our lives. These areas are closely tied to deeper rooted emotions. Digging deeper to uncover the meaning behind our stress, worry, and moods is important for personal growth.
Grief and Loss. Grief and loss can come in all forms, and the pandemic has brought with it a surge of losses in all areas of life. Whether you are struggling after the death of a loved one or after the loss of your job, home, relationship, health, or anything else, we can work together to help you find healing and hope.
Transitions. I help clients navigate major life transitions of all kinds and I support the transformation that is possible at these complex times.
Some of my hobbies and interests include traveling, journaling, reading, spending time with animals and being involved with friends and family. Some of my strengths are communication, deep empathetic listening to understand another person, self-love, valuing others and accepting others for their own beliefs and values.
A constant reminder that I value is to continue to be a better version of myself. Similar to a speech I heard which asked, "Who's your hero? I thought about it and said it's me in ten years. You see, every day, and every week, and every month, and every year of my life, my hero is always ten years away. I'm never going to be my hero. I'm not going to obtain that and that's fine with me because it keeps me with somebody to keep on chasing"-Matthew McConaughey.
For potential/current clients, I enjoy seeing transformation and growth that stems from uncovering and exploring parts of their life story to create a better version of yourself.
I look forward in walking beside you in this journey.
Confidentiality Notice: The information contained in emails, text messages, and other electronic communications from the Awareness and Wellness Center (AWC) may be privileged and confidential and are only for the use of the individual or entity named as the recipient. AWC will accept no responsibility if this information is made available to any other person, including the patient. For certain patient records, state and federal laws protect confidentiality. If the reader of any message is not the intended recipient, or the employee or agent responsible for delivering it to the intended recipient, you are hereby notified that any dissemination, distribution or copying of the communication is strictly prohibited. If you have received any communication in error, please notify the sender immediately by telephone and destroy all information received or return it to the sender at the email address shown in the communication or provided to you by the sender.