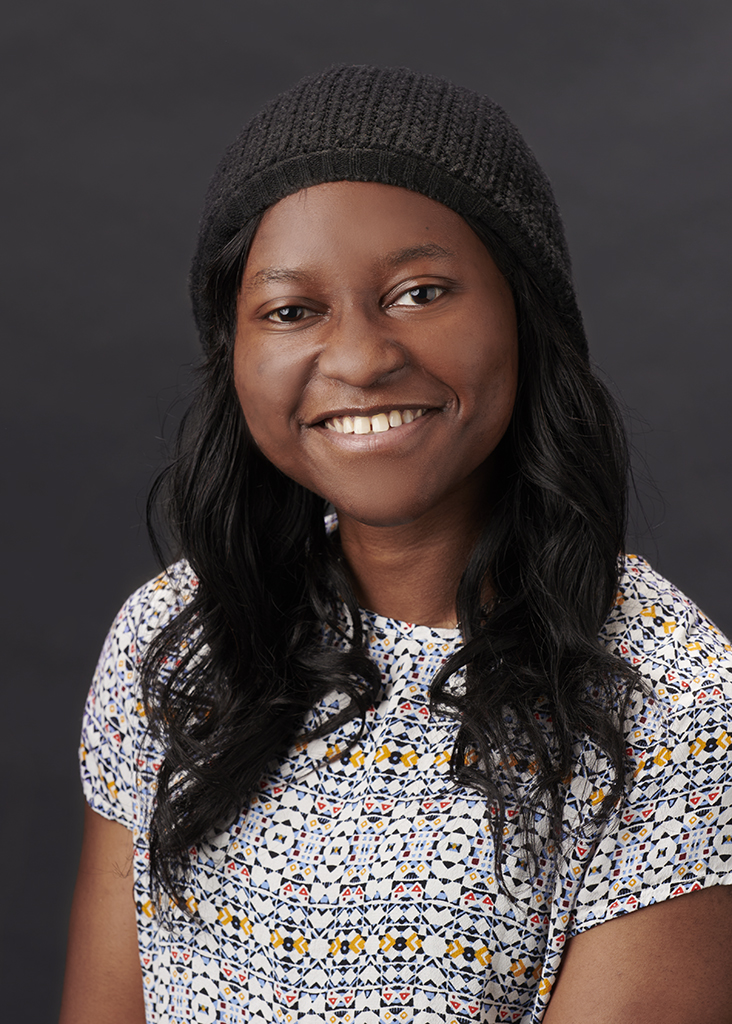 Pre-licensed Psychotherapist

Training and professional background:
I earned my Bachelor's degree in Art History from Saint Mary's College in South Bend, Indiana, graduating in May of 2014. In the Fall of 2012, I received training as a victims' advocate and crisis line operator at the Family Justice Center in South Bend. For the rest of my time as an undergraduate, I continued volunteering for the FJC, focusing on taking crisis calls, yet unaware of the skills I was building in attending to each caller's concerns. I utilized my training again during grad school to volunteer for Crisis Text Line, where I honed my skills in crisis management and planning.
In December of 2018, I graduated with my Master of Science in Education from Duquesne University, specializing in Clinical Mental Health Counseling. Duquesne's program is CACREP accredited and meets all standards and requirements as an institution for counselor education. I am currently working toward licensure and receive weekly supervision.
Theoretical orientation and approach to counseling:
My clinical approach is rooted in two orientations: Cognitive Behavioral Therapy and Narrative Therapy. I also draw heavily from the Humanistic-Existentialist perspectives of Psychology and philosophy in helping my clients better understand their feelings, goals, and experiences. My clinical practice embodies the spirit of meeting clients where they are. I enter each session with one objective: a readiness to talk and warmly receive.
Client rights and responsibilities:
As my client, I encourage you to ask questions and raise concerns about anything, especially my credentials and qualifications, the progress of our work together and its cost, my therapeutic approach, or anything else that concerns you. I take my role seriously as a helper and strongly believe that healthy relationships, especially therapeutic, require communication, consistency, and warmth.
Therapeutically, we might be a good fit if:
You are ready to make new moves in your life and relationships

–

So many of us

know what must be done to address problematic behavior or to build better habits. What might be lacking is an awareness of the theory or tools to support those efforts. I am equipped to teach you how to individualize widely known coping skills, if you are ready to prioritize your mental health treatment.

You are a creative person

–

The scaffolding or foundation you need to accomplish your long-term goals comes from your ability to generate creative solutions

—

no matter the medium! Your unique skills and worldviews can enrich to the work we do in the room. This takes the form of interesting, billowing conversation, not traditional art therapy.

You are looking for a space to feel seen and heard

–

I take great pride in my ability to attend to the emotional needs of my clients. A dedicated space where the floor cedes to you, a conversation that is focused with warm curiosity on you,

that

is quickly becoming a rarity in our social interactions. While attentiveness is one of my biggest strengths to offer, I find being a witness

to my clients' concerns and vulnerabilities

the greatest honor and reward in this field; we are the most human in these moments. It sets the stage for therapeutic collaboration and honors our innate drive to identify and hold our emotions without urgency or shame.
Late Adolescent/Young Adults
Gender and sexuality

Mood Disorders

Stress management

Self-esteem

Racial Identity

Life Transitions

Spirituality

Emotion-regulation/-fluency

Work-life Balance

Relational fluency

Dual diagnosis

Grief

Identity development
Confidentiality Notice: The information contained in emails, text messages, and other electronic communications from the Awareness and Wellness Center (AWC) may be privileged and confidential and are only for the use of the individual or entity named as the recipient. AWC will accept no responsibility if this information is made available to any other person, including the patient. For certain patient records, state and federal laws protect confidentiality. If the reader of any message is not the intended recipient, or the employee or agent responsible for delivering it to the intended recipient, you are hereby notified that any dissemination, distribution or copying of the communication is strictly prohibited. If you have received any communication in error, please notify the sender immediately by telephone and destroy all information received or return it to the sender at the email address shown in the communication or provided to you by the sender.