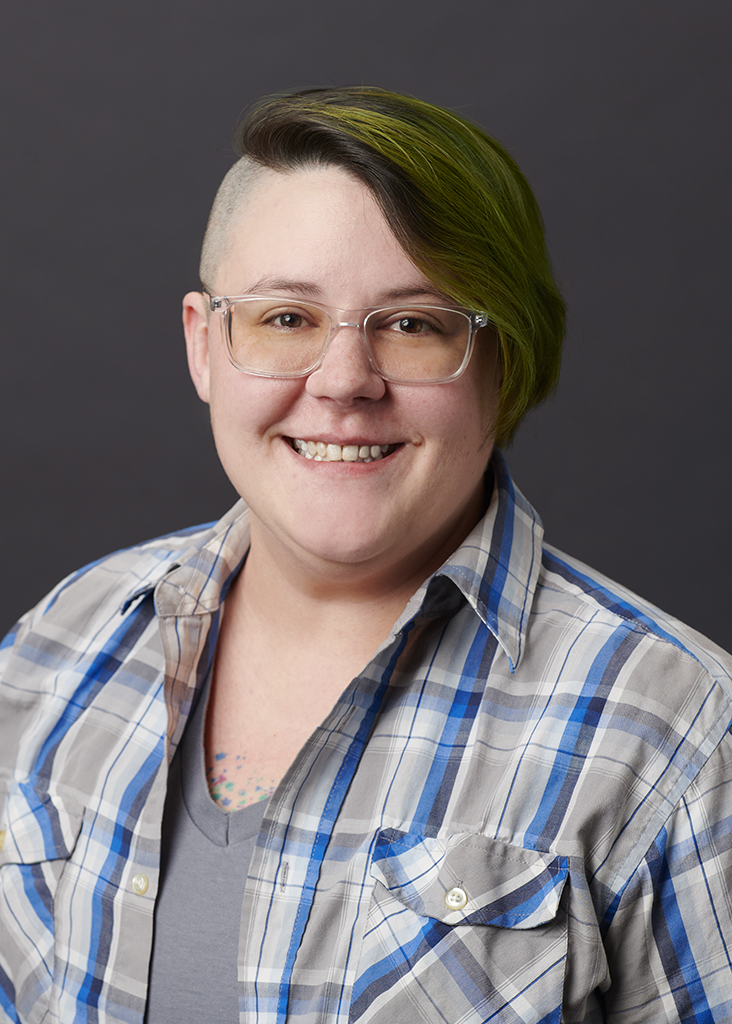 Casey Weaverling M.A., M.S.
Pre-licensed Psychotherapist

Pronouns:
they/them/theirs
Your life is a garden; it needs attention and care!
Therapy with me is a supportive, dedicated space where you develop into a skilled gardener who can cultivate the life you want. We will work together to figure out what are weeds that need to be thinned and what flowers and crops you want to nurture. We will identify what tools, knowledge, and skills you need to grow your garden. We will navigate the barriers, internal and external, that have hindered your gardening efforts.
Sometimes the therapy room is the first safe place a person finds to be authentically themself, and therapy largely focuses on supporting and cultivating that self so it can flourish outside of the therapy room too. Sometimes life challenges you, and therapy largely focuses on helping you meet those challenges. Sometimes you simply find yourself wanting more out of your life, and therapy helps you nurture and develop what neglected or new things you want to improve. Whatever your context is, I look forward to supporting your growth!
My style stems from a profound respect for the uniqueness of every individual and their story, and as such I work from a compassionate, nonjudgmental perspective. I am dedicated to collaboratively supporting and celebrating your exploration and development. Therapy can be hard work, but it can also be quite enjoyable, and you may be surprised by how much laughter can be involved!
Neurodiverse, LGBTQIA+, and relationship minority affirming therapist
LGBTQIA+
Neurodiversity
Cognitive & Mood Disorders
Life Transitions
Trauma
Confidentiality Notice: The information contained in emails, text messages, and other electronic communications from the Awareness and Wellness Center (AWC) may be privileged and confidential and are only for the use of the individual or entity named as the recipient. AWC will accept no responsibility if this information is made available to any other person, including the patient. For certain patient records, state and federal laws protect confidentiality. If the reader of any message is not the intended recipient, or the employee or agent responsible for delivering it to the intended recipient, you are hereby notified that any dissemination, distribution or copying of the communication is strictly prohibited. If you have received any communication in error, please notify the sender immediately by telephone and destroy all information received or return it to the sender at the email address shown in the communication or provided to you by the sender.