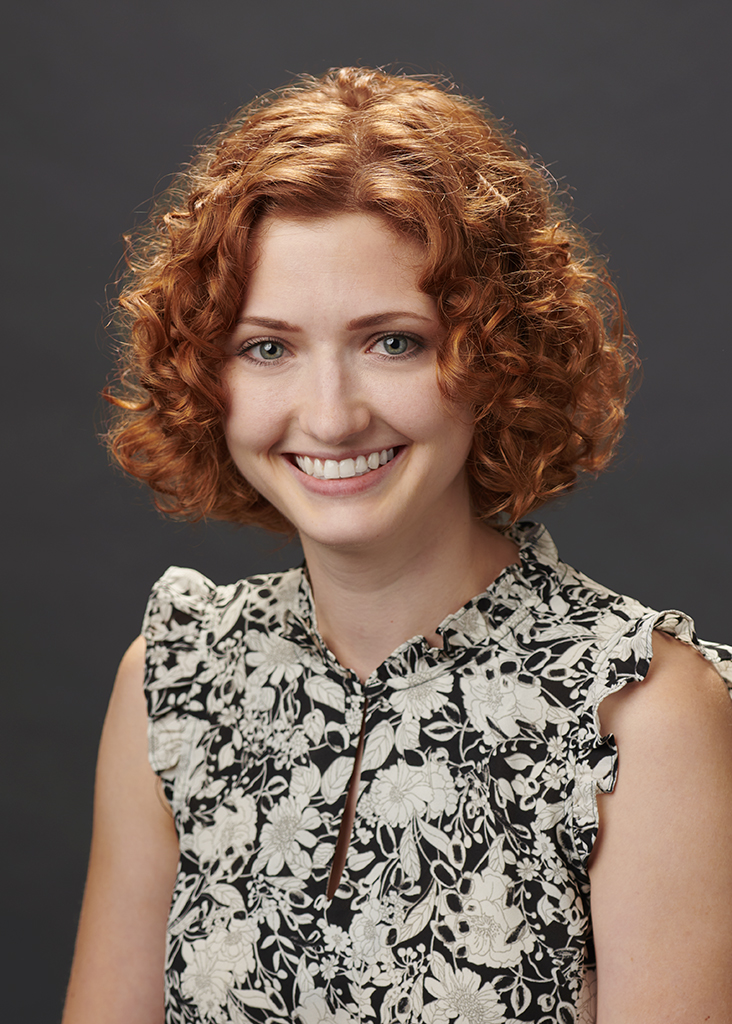 Pre-Licensed Psychotherapist

As a counselor, my goal is to create a respectful and affirming environment with my clients. 
I
believe the therapeutic relationship is central to the counseling process
 and hope to encourage
empowerment through
respect, kindness, and equ
ity
.
I value authenticity and encourage open
and honest communication with my clients.
I try to show up authentically each session to show that I am a person, just like you. I don't
pretend to be an expert, because YOU are the expert on your life. My therapeutic environment
is based on equality between me and my clients. You should feel respected and heard as an
individual and not as "Patient X with X diagnosis." I prioritize earning my clients' trust – which is
a
privilege, not a right – because therapy is personal, and I want to support you where you are. I 
use a lot of humor 
and 
empathy
in sessions to make the process more comfortable
, because
sometimes therapy is awkward. And that's ok! Change can only happen when we're
uncomfortable enough to take action, and we will navigate that process together.
As a member of the LGBTQ
IA
+ community, I know how important it is for mental health
therapists to affirm and support individuals who often feel dismissed or disparaged. I spent a
large portion of my graduate studies researching and developing strategies to improve care for
LGBTQ
IA
+ folks, such as by designing a school-based LGBTQ
IA
+ teen support group and 
presenting at the 2022 SAIGE (the American Counseling Association Society for Sexual,
Affectional, Intersex, and Gender Expansive Identities) national conference.
My practice is grounded in person-centered therapy in which we focus on individual strengths
to
support
personal growth. From a relational perspective, we explore how relationships
contribute to our personal development
,
affect our sense of self, and influence our confidence
in maintaining helpful boundaries. Using techniques from ACT (Acceptance & Commitment
Therapy), I encourage mindfulness and focus on the present, acceptance of thoughts and
feelings, and intentional changes that move you towards personal growth.
With a trauma-
informed mindset, I incorporate engagement with the mind-body connection to increase a
sense of internal balance and regulation.
LGBTQIA+ Counseling

Bipolar disorders

Depressi

ve disorders

Anxiety

 disorders

 


Emotional regulation

Trauma survivors

Personality disorders
Confidentiality Notice: The information contained in emails, text messages, and other electronic communications from the Awareness and Wellness Center (AWC) may be privileged and confidential and are only for the use of the individual or entity named as the recipient. AWC will accept no responsibility if this information is made available to any other person, including the patient. For certain patient records, state and federal laws protect confidentiality. If the reader of any message is not the intended recipient, or the employee or agent responsible for delivering it to the intended recipient, you are hereby notified that any dissemination, distribution or copying of the communication is strictly prohibited. If you have received any communication in error, please notify the sender immediately by telephone and destroy all information received or return it to the sender at the email address shown in the communication or provided to you by the sender.