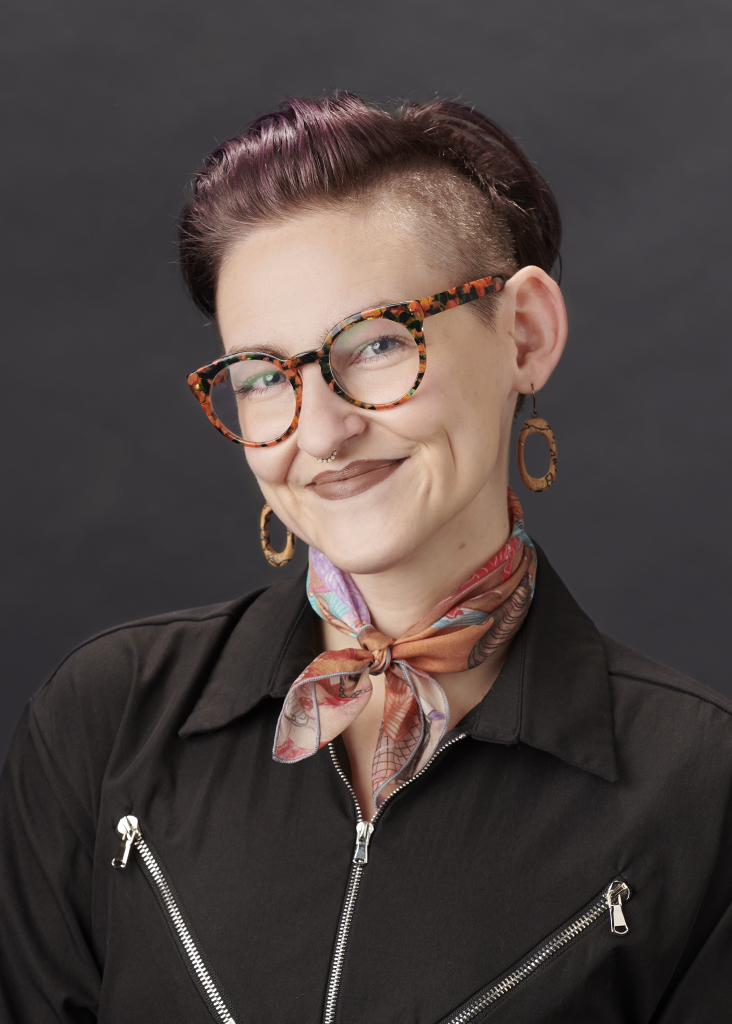 Every human being is innately deserving of respect, celebration, and community. It is through community that we grow into the most authentic and joyful versions of ourselves. Vulnerability is hard, but I believe it is the portal to living your best life and fostering genuine connection with others. I am pro-you in whatever way you show up–your gender identity and expression, sexual orientation and expression, justice system involvement, relationship style, body size and physical ability, race and ethnicity, and unique way of experiencing and interacting with the world are welcome and celebrated here!
My journey as an art therapist began instinctively as an art teacher after years of witnessing the healing and growth of my teenage students. When given the space to explore and imagine, students gained insight into themselves and each other. Because of these experiences, I've always had a passion for working with teenagers–particularly those who are part of the LGBTQIA+ community. I have seen creativity transform communities and grow our capacity for empathy and empowerment. I strive to make this transformation accessible to anyone who seeks it.
Curiosity, creativity, and softness are the heart of my practice. I will meet you where you are, whether you're just starting your therapeutic journey or you're a seasoned self-healer looking to maintain your growth. There is no wrong time to embark on this journey or return to it. Creativity is part of the human experience and can bring communication and clarity where words alone cannot. Working from a Humanistic, Feminist, Social Justice, and trauma-informed framework, I invite you to learn about yourself through the process of artmaking. I know that you are the expert on yourself and your experiences, and I'm here to facilitate and support your personal growth and healing.
Neurodivergence
Trauma
Dissociation
Life transitions
Depresison
Anxiety
Self-esteem
Confidentiality Notice: The information contained in emails, text messages, and other electronic communications from the Awareness and Wellness Center (AWC) may be privileged and confidential and are only for the use of the individual or entity named as the recipient. AWC will accept no responsibility if this information is made available to any other person, including the patient. For certain patient records, state and federal laws protect confidentiality. If the reader of any message is not the intended recipient, or the employee or agent responsible for delivering it to the intended recipient, you are hereby notified that any dissemination, distribution or copying of the communication is strictly prohibited. If you have received any communication in error, please notify the sender immediately by telephone and destroy all information received or return it to the sender at the email address shown in the communication or provided to you by the sender.