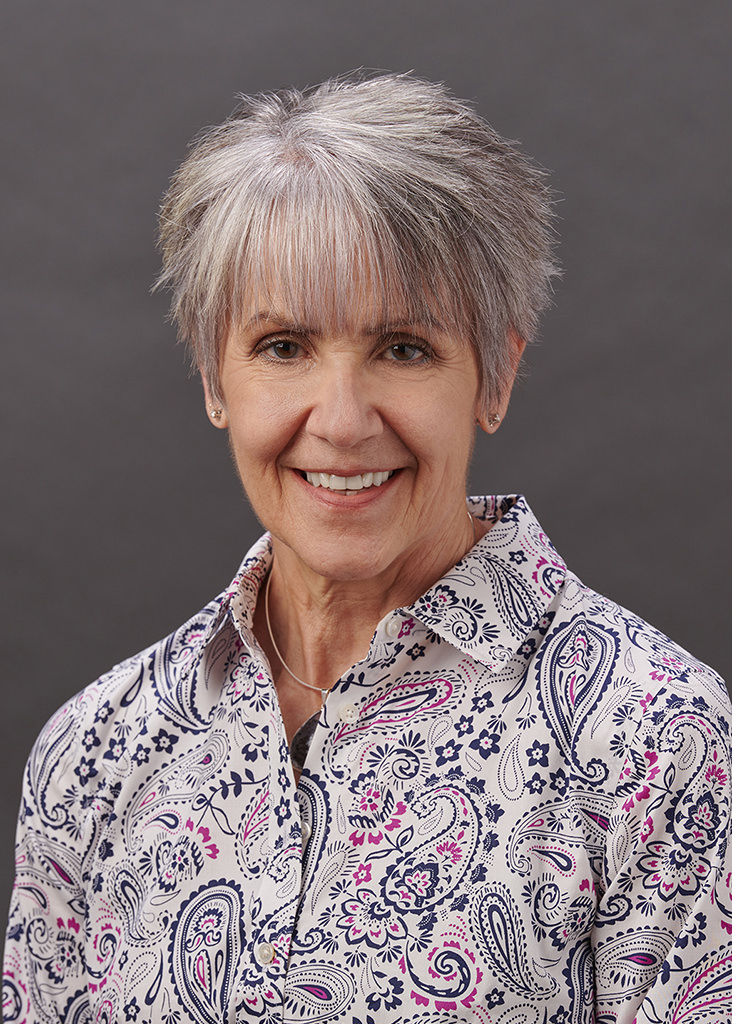 Hello and welcome to the Awareness and Wellness Center.  Know that I am fully aware of the courage it takes to embrace a journey toward change. I carefully cultivate an environment of safety and trust.  We will work together, moving you toward greater self-awareness while setting goals for a more fulfilling life experience. 
I am a Licensed Clinical Social Worker and Certified Clinical Trauma Specialist with more than 30 years of clinical practice experience. I began my career at Family Resources as a play therapist, and I quickly moved on to become the Director of the Play Therapy Program. After several years at Family Resources, I accepted a position at WPIC, where I worked in both in-patient and out-patient programs including the John Merk Center, the Center for Children and Families, and the Child and Adolescent Sexual Abuse Clinic.
After many years at WPIC, those of us working at the Child and Adolescent Sexual Abuse Clinic moved to Allegheny General Hospital and started the Center for Traumatic Stress in Children and Adolescents (CTSCA). I worked at the CTSCA for ten years, serving as a senior psychiatric clinician, a clinical supervisor, and lastly as a trainer. In my role as a trainer, I trained medical residents at AGH and clinicians throughout the USA in understanding trauma and the use trauma-focused CBT.
Over the past 30 years, I have served as a clinical consultant at Pittsburgh Action Against Rape and Family Resources. I have acted as internship supervisors for graduate students at both Duquesne University and the University of Pittsburgh. Along with clinical practice and consultation, I am currently an Associate Professor of Social Sciences and the coordinator of the Social Work program and the Addictions Certificate program at Butler County Community College. I have taught at the University of Pittsburgh, Point Park University, Edinboro University of PA, and Youngstown State University.
Philosophy and Theoretical Orientation
My job as your therapist is to create an environment of peace, trust, and safety as you seek and connect with your life goals and identify pathways toward meeting those goals. Together we will negotiate the challenges your face.  We will collaborate to identify those things that cause arousal and unhelpful thinking.  I will use reflection, interpretation, increased awareness of patterns of arousal, and gentle challenges and confrontations to address obstructive thinking and behaviors.   Whether you are an adult or a child, I may use play, storytelling, art, music, and movement to arrive at increased insight and awareness into your holistic functioning. 
My theoretical orientation is grounded in attachment theory and the neurosequential model of therapeutics. I hold the philosophy that we form ideas of human relationships in our earliest years of development.  These ideas drive our expectations of future relationships, and sometimes we must work hard to correct our unhealthy ideas about human relationships. The neurosequential model of therapeutics is a developmentally sensitive, neurobiologically informed approach to clinical work. This attachment-informed approach recognizes that our ideas of human relationships and patterns of arousal organize in the brain's core neural networks at a very young age.  The therapeutic model focuses on the need for consistent, repetitive sensory input and movement therapies, as well as the need for a stable relational environment with positive, healthy adults providing a safe, healing environment.
Trauma
PTSD
Anxiety
Disorders of mood
Parent-child difficulties
Transitional challenges including family, divorce, career, and school related transitions.
Confidentiality Notice: The information contained in emails, text messages, and other electronic communications from the Awareness and Wellness Center (AWC) may be privileged and confidential and are only for the use of the individual or entity named as the recipient. AWC will accept no responsibility if this information is made available to any other person, including the patient. For certain patient records, state and federal laws protect confidentiality. If the reader of any message is not the intended recipient, or the employee or agent responsible for delivering it to the intended recipient, you are hereby notified that any dissemination, distribution or copying of the communication is strictly prohibited. If you have received any communication in error, please notify the sender immediately by telephone and destroy all information received or return it to the sender at the email address shown in the communication or provided to you by the sender.