Jennifer Rozell-Whitaker, LPC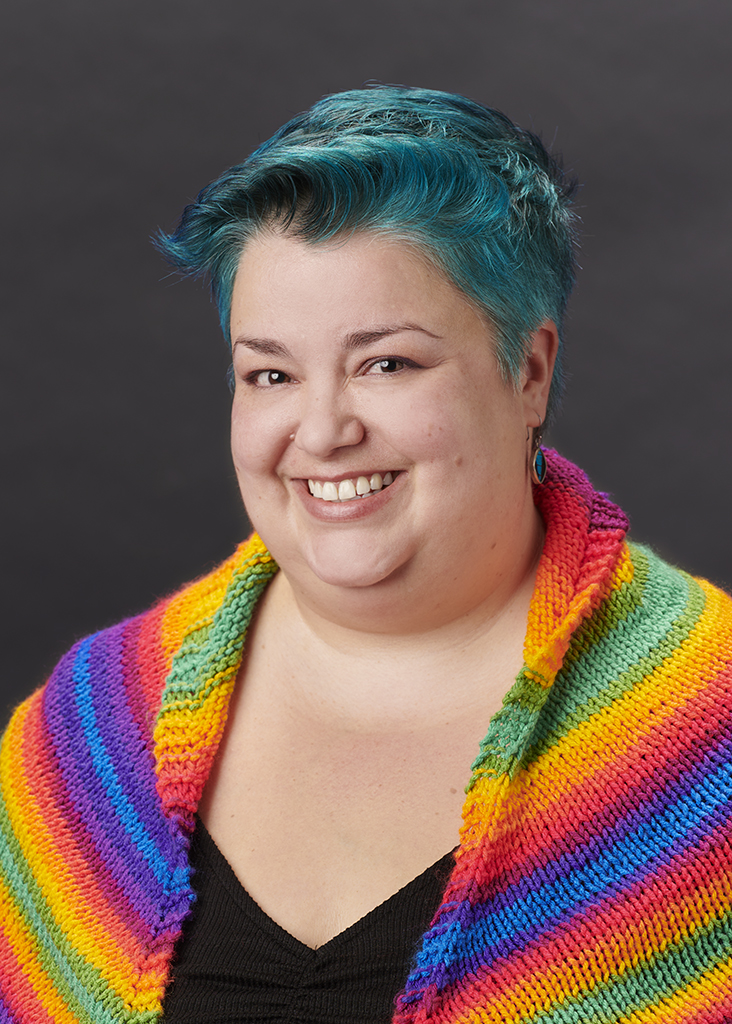 Jennifer Rozell-Whitaker, LPC
Psychotherapist
Clinical Supervisor
Pronouns: They/Them/Theirs
Choosing to start therapy takes courage. It's not easy to look within one's self and challenge yourself to change. In our work together, I will support you in your journey towards personal growth, discovery and change. As an Art Therapist, I believe that engaging in the art process has a powerful way of touching the deepest aspects of one's soul. Through creative approaches in therapy, you can connect authentically with yourself and thrive. Regardless of what brings you to therapy, I can help each person use the process to grow.
Art Therapy has long been one of my life's passions. From a very young age, I have known that art can be used for healing. Art has this way of getting to the deepest part of ourselves and I have seen it transform lives, and even communities. In my work, strive to weave an integration of theoretical approaches that work best for you and your needs.
I believe in meeting you where you are in your journey and that you already have everything you need within you to make the changes you want in your life. My goal is to help you get in touch with that innate wisdom within you, to cultivate it towards healing, and create the change you are looking for in your life.
Background
In the beginning of my career, I focused on community arts activism using art for social justice. I started my career working in Chicago with youth using art to process some of the violence that they experienced in their environment. From there, I volunteered with the Peace Corps in Ghana, West Africa teaching art and doing community empowerment projects. Art has always been a huge part of my journey as a healer.
Clinically, I started in community based mental health facilitating structural family therapy and working with at risk youth. I have always had a special focus on working with the LGBTQIA+ community. Specifically, I specialize in working with transgender and neurodivergent individuals within the queer community.
Art Therapy
Gender Identity Counseling
LGBTQIA+ Counseling
Autism/ADHD
Trauma, PTSD and Dissociative Disorders
Family Therapy (special focus on families with transgender and/or queer family member)
Couples Therapy
Anxiety/Depression
Chronic Pain
Life Transitions
Multicultural/Systems Therapy
Confidentiality Notice: The information contained in emails, text messages, and other electronic communications from the Awareness and Wellness Center (AWC) may be privileged and confidential and are only for the use of the individual or entity named as the recipient. AWC will accept no responsibility if this information is made available to any other person, including the patient. For certain patient records, state and federal laws protect confidentiality. If the reader of any message is not the intended recipient, or the employee or agent responsible for delivering it to the intended recipient, you are hereby notified that any dissemination, distribution or copying of the communication is strictly prohibited. If you have received any communication in error, please notify the sender immediately by telephone and destroy all information received or return it to the sender at the email address shown in the communication or provided to you by the sender.