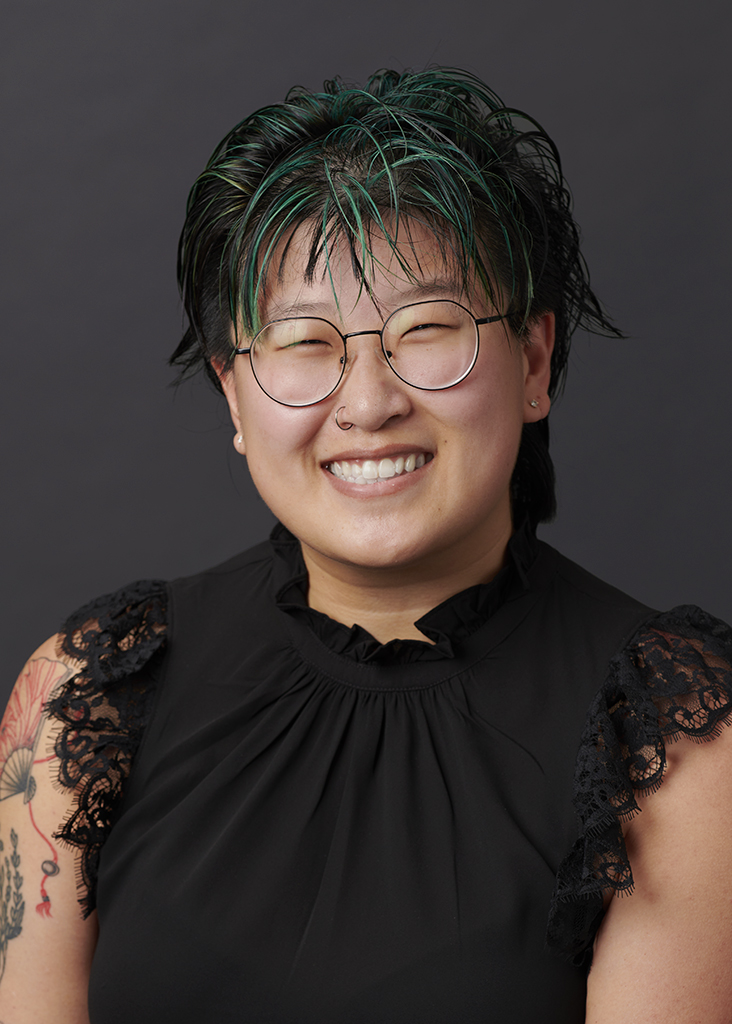 Pre-licensed Psychotherapist

Asking for help can be challenging yet empowering. Getting help comes in many forms and therapy is one of them. Through sessions together I hope that you will learn to feel more confident in yourself and be able to use the strategies and tools learned in session in your everyday life. I believe that feeling connected to your counselor is at the core of transformative work. Counseling is collaborative. I will work with you and meet you where you are in your process of change. I firmly believe in a person's individualized capabilities and the power of choice. My goal is to help you thrive and develop the skills to handle challenges that life brings. I approach counseling through Solution Focused Brief Therapy, Person centered, and Choice therapy. I want every person to feel empowered in the choices they can control and have a goal setting mindset so we can do productive work together! One of my old mentors once said "become comfortable with the uncomfortable" and what better way to start than in a safe, supportive environment!
Background
I have worked with college age individuals from my 6+ years working in higher education. During my undergraduate I was a Resident Educator (RE) for two years at Point Park University where I oversaw and mentored 35+ first year residents as they transitioned and navigated university. My Bachelor of Arts in Psychology is from Point Park University. I have my Master of Arts in College Counseling from Slippery Rock University and I counseled students at Slippery Rock University in the Student Counseling Center on a variety of presenting problems. I currently work in the Office of Career Development at Chatham University where I see undergraduate and graduate students for career-related goals and needs. Additionally, I supervise the undergraduate student workers in the office promoting their professional and personal growth through adaptive leadership and intentional and attainable goal setting.
Career counseling
Stress management
Coping with life transitions
Work-life balance
Self-worth/Self-confidence
Confidentiality Notice: The information contained in emails, text messages, and other electronic communications from the Awareness and Wellness Center (AWC) may be privileged and confidential and are only for the use of the individual or entity named as the recipient. AWC will accept no responsibility if this information is made available to any other person, including the patient. For certain patient records, state and federal laws protect confidentiality. If the reader of any message is not the intended recipient, or the employee or agent responsible for delivering it to the intended recipient, you are hereby notified that any dissemination, distribution or copying of the communication is strictly prohibited. If you have received any communication in error, please notify the sender immediately by telephone and destroy all information received or return it to the sender at the email address shown in the communication or provided to you by the sender.