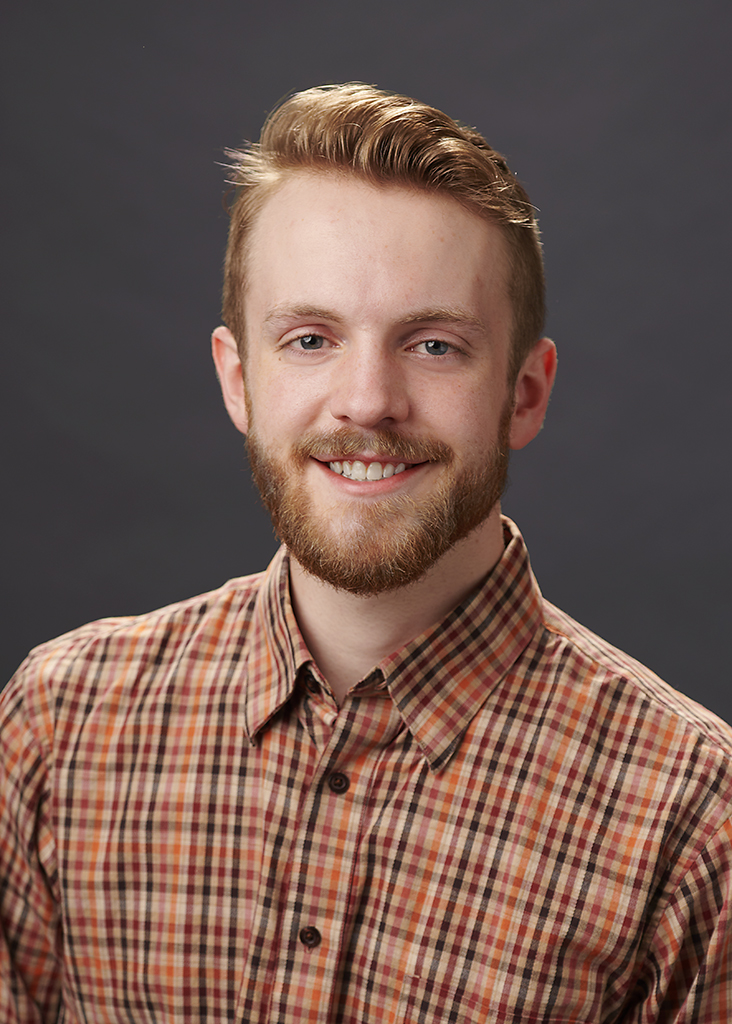 Graduate Student, M.A., Intern
Welcome & congratulations on taking an important step towards change by searching for some help!
In my counseling practice, I strive to platform your voice and provide you an atmosphere where you can grow using your own natural resources and creative liberty over the process (after all, you're the expert on your own story). Through collaborative, careful listening to your needs, interests, and values, we can blend a counseling approach which can help deconstruct your relationship with problems troubling your life and brainstorm new ways to move forward.
I use evidence-based interventions, assessments, and other materials drawn from multiple counseling theories, postmodern philosophies, and neuroscience. While I may ask you sometimes to experiment with certain techniques in and outside of our sessions, I welcome all parts of yourself into our counseling work together: school/work, grief/loss, gender/sexuality, racial/ethnic identity, religion/spirituality, health issues/disabilities, social life, substance use, traumas, & more!
I tend to approach cases through the lens of both Narrative & Gestalt Therapy and enjoy using creativity and mindfulness in the counseling process. With practice tuning into present moment experiences of body and environment, we can learn to liberate ourselves from many stressors. By creating a "picture" of your problem to be set apart from your remaining personal story, we'll start to identify many strengths and skills for you to experiment with as you practice standing against your problems in new ways. As your sense of what's possible for yourself expands, you can resume the role of authoring your own unfolding story (see the quote from Unwritten below).
"Staring at the blank page before you, open up the dirty window, let the sun illuminate the words that you cannot find. Reaching for something in the distance, so close you can almost taste it. Release your inhibitions, feel the rain on your skin. No one else can feel it for you, only you can let it in. No one else, no one else can speak the words on your lips. Drench yourself in words unspoken. Live your life with arms wide open. Today is where your book begins — the rest is still unwritten" ~ Natasha Beddingfield
I am a Master's of Mental Health Counseling student at the Indiana University of Pennsylvania, presently on track to become a Licensed Professional Counselor (LPC).  I am a member of Chi Sigma Iota – an academic honors society among professional counselors. Beforehand, I earned a B.S. in Psychology (minoring in Neuroscience with a certificate in Conceptual Foundations of Medicine) from the University of Pittsburgh, where I served in leadership of student groups promoting meditation, destigmatizing mental health, and spearheading advocacy efforts to train students/leaders on mental health first aid and Pitt's counseling center resources.  During college, I began a career as a clinical researcher working on literature review, participant recruitment, designing study assessments, data analysis, and then distributing results. During my time at the CAN Lab, we studied attention biases in adolescent girls' depression using a ketamine-based treatment. I presently work part-time as a Research Associate for the OPTIMUM study, which provides mindfulness training to UPMC patients for chronic pain management (optimum.pitt.edu). Leading up to college, I also had over seven years of experience as a group mentor in the Boy Scouts of America National Youth Leadership Training Academy.
Obsessive-Compulsive Disorders
Anxiety & Mood Disorders
Neurodiversity
Gender/Sexuality
Mindfulness
Group Dynamics
Narrative Therapy
Confidentiality Notice: The information contained in emails, text messages, and other electronic communications from the Awareness and Wellness Center (AWC) may be privileged and confidential and are only for the use of the individual or entity named as the recipient. AWC will accept no responsibility if this information is made available to any other person, including the patient. For certain patient records, state and federal laws protect confidentiality. If the reader of any message is not the intended recipient, or the employee or agent responsible for delivering it to the intended recipient, you are hereby notified that any dissemination, distribution or copying of the communication is strictly prohibited. If you have received any communication in error, please notify the sender immediately by telephone and destroy all information received or return it to the sender at the email address shown in the communication or provided to you by the sender.