Elizabeth Joan Harris, MT-BC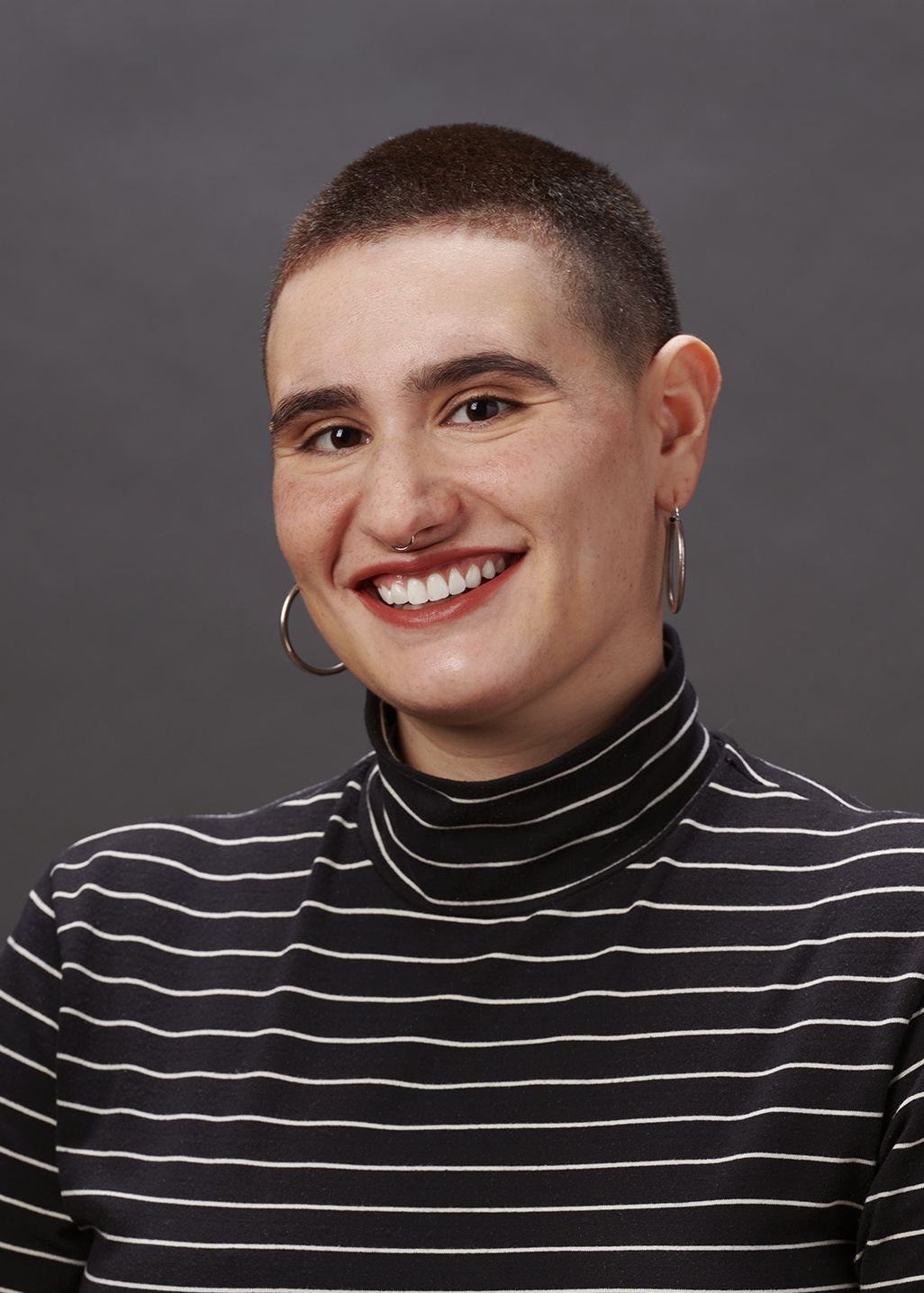 Elizabeth Joan Harris, MT-BC
Pronouns: she/her/they/them
Hello! I am Elizabeth "fig" Harris and I am a queer, nonbinary board certified music therapist (MT-BC).
I believe music intrinsically taps into the deepest parts of our hearts, minds, and bodies.
Connection through music, be it playing, writing, or creating music, or listening, absorbing, and analyzing our responses to music, opens a gateway for catharsis and healing. Music Therapy is an evidence-based practice; together we will create objectives for your own personal health and wellbeing through experiential music interventions to satisfy non-musical goals.
Through Music Therapy we can learn coping skills from relaxation to emotional regulation. We can use experimentation through music for self-expression, for moving through grief, anxiety, and depression, for identity development, life changes, and difficult transitional periods.
I have worked for 4 years as a Music Therapist after graduating with a Bachelor of Science in Music Therapy from Duquesne University. In those years, I have worked intimately with children and adolescents with developmental disabilities in public schools K-12, patients in behavioral health with mood disorders at the Cleveland Clinic, Veterans with PTSD, individuals in correctional facilities, folks in senior care homes, and participants in drug and alcohol rehabilitation programs.
Together we can move toward healing and holistic health in mind, body, and spirit. I cannot wait to meet you in the music!
Sliding Scale : $75-$120 an hour
Trauma and PTSD
Developmental Disabilities / Autism Spectrum Disorder
Physical Disabilities
Alzheimer's / Dementia
LGBTQ+
Stress Management
Anxiety / Depression / Mood Disorders
Gender Identity Support
Grief / Loss
Life Transitions
Confidentiality Notice: The information contained in emails, text messages, and other electronic communications from the Awareness and Wellness Center (AWC) may be privileged and confidential and are only for the use of the individual or entity named as the recipient. AWC will accept no responsibility if this information is made available to any other person, including the patient. For certain patient records, state and federal laws protect confidentiality. If the reader of any message is not the intended recipient, or the employee or agent responsible for delivering it to the intended recipient, you are hereby notified that any dissemination, distribution or copying of the communication is strictly prohibited. If you have received any communication in error, please notify the sender immediately by telephone and destroy all information received or return it to the sender at the email address shown in the communication or provided to you by the sender.